Volunteer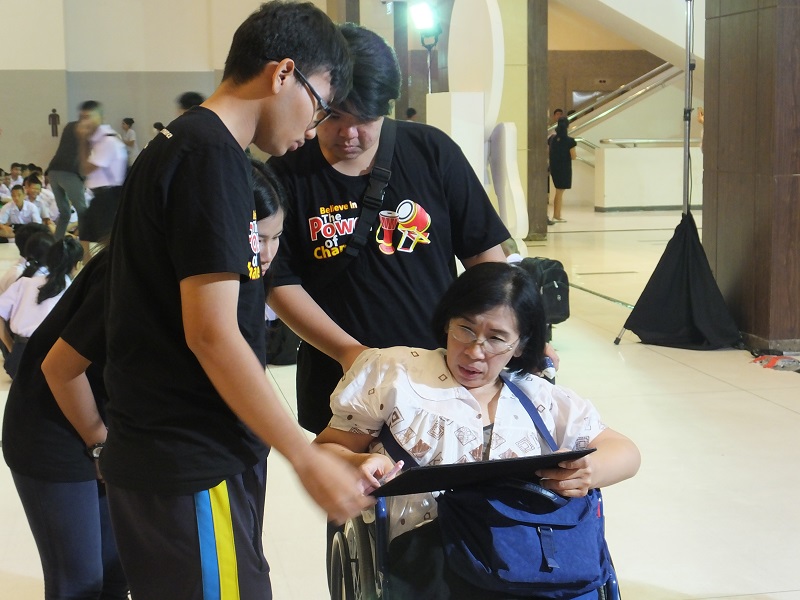 APCD welcomes volunteers who are persons with or without disabilities to support our following activities:
For our training programme: trainer assistant, personnel assistant to our trainee persons with disabilities.
For our visitors: tour guide of APCD facility.
For effective communication: language interpreter, sign language interpreter. 
For our publication and social media: designing, translation between English and Thai, editing the context.
For 60+Plus Bakery and Chocolate Café: making packages to order. 
Those interested in volunteering for APCD, please contact: 
Mr. Watcharapol Chuengcharoen, Chief of Networking and Collaboration, at email address: watcharapol@apcdfoundation.org