APCD delivered a special online lecture titled "In Practice: Negotiating Disabilities and Development" to international program students from Thammasat University on 22 March 2022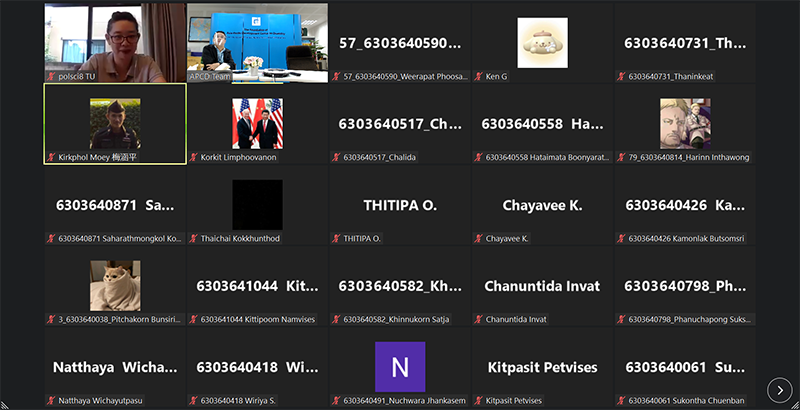 Over 70 students enrolled in PI 292: International Organizations and Regimes, which they learned about fundamental APCD concepts. The contents could applied in international practices to further the goal of a barrier-free, inclusive, and rights-based society.

Delivering a presentation on the inclusion of persons with disabilities in the workplace in order to raise awareness of Disability Inclusive Business (DIB).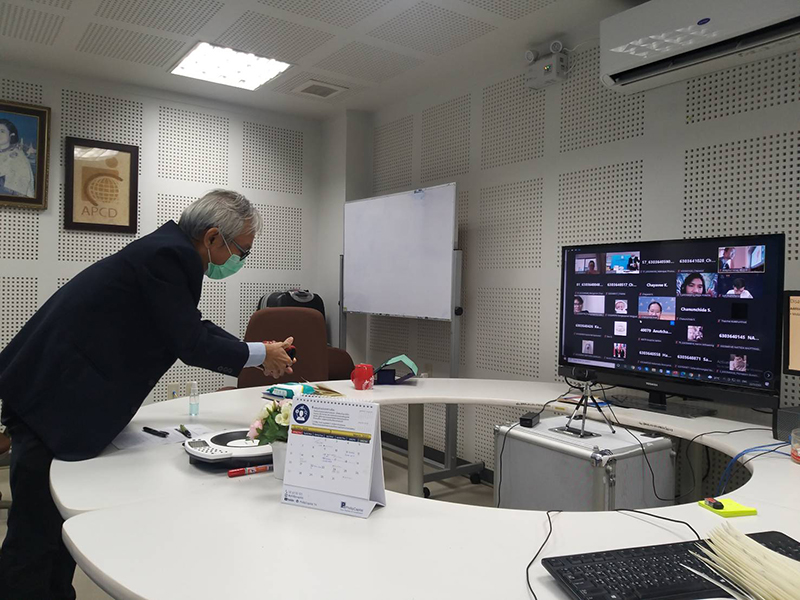 Mr. Somchai Rungsilp, Community Development Manager, presented appropriate evacuation equipment in order to promote Disability-Inclusive Disaster Risk Reduction (DIDRR).