APCD self-advocate with autism was invited to deliver her eco-voice in humanitarian fields on 4th December 2020 at the World Food Programme Regional Bureau for Asia and the Pacific, Bangkok, Thailand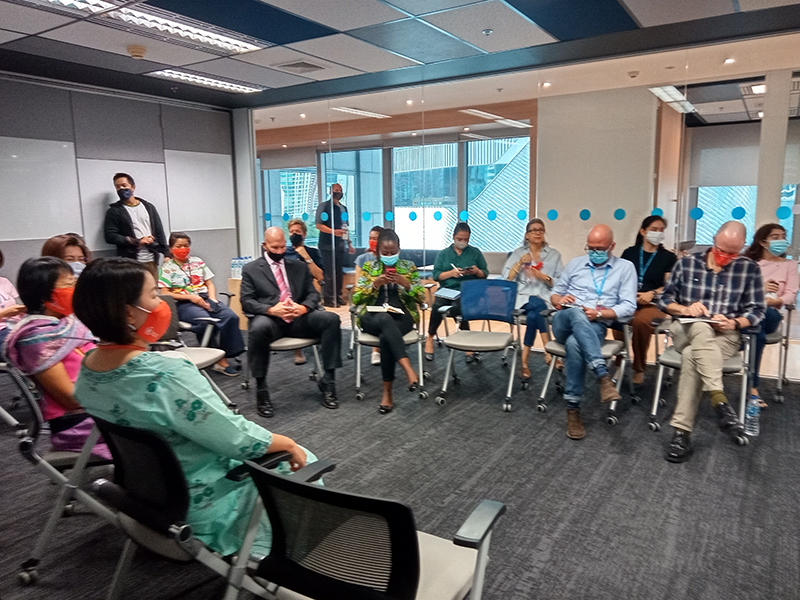 More than 20 staff led by Mr. John Aylieff, Regional Director of Regional Bureau for Asia and Pacific, participated in this internal capacity building training.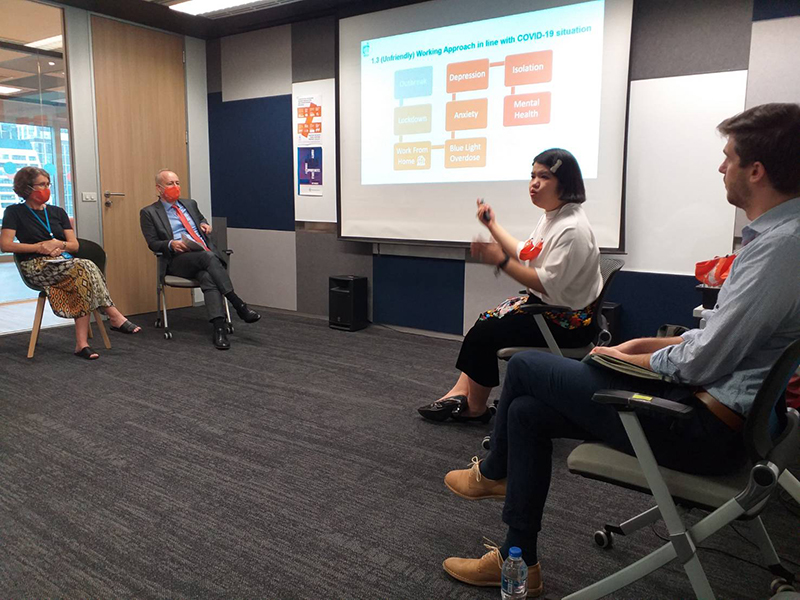 Ms. Supaanong (NuNu) Panyasirimongkol, Networking & Collaboration Officer, shared direct experiences on emerging symptoms during emergency times in perspectives of an invisible disability.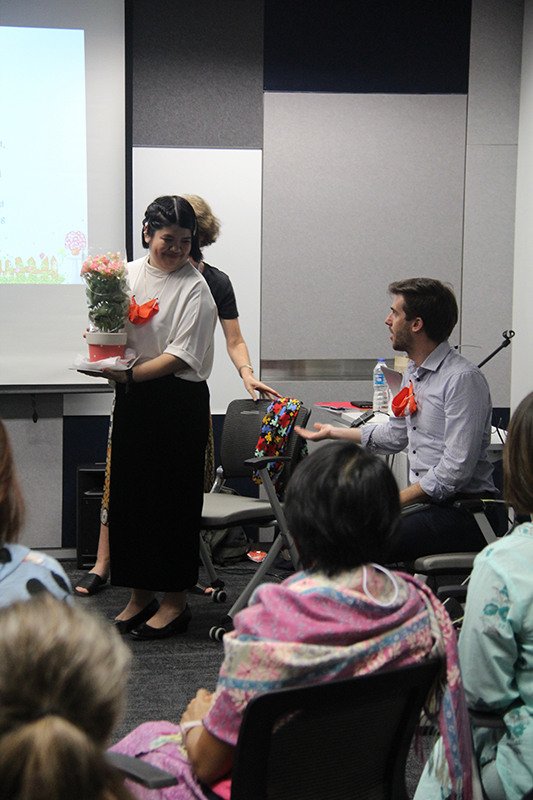 A pot of tuberous begonia was presented to Ms. Supaanong (NuNu) as an appreciation from the World Food Programme Office.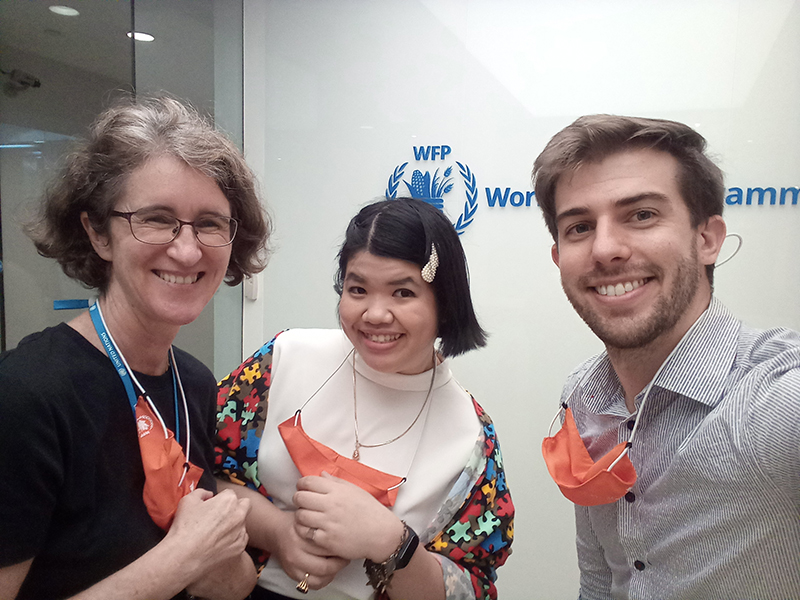 Ms. NuNu Supaanong had a photo opportunity in front of the offices with two liaisons of the in-house training, Ms. Julie Macdonald, Regional Gender Advisor, and Mr. Tyler Kretzschmar, Consultant on Disability.