APCD conducted a Bakery Workshop for staff with and without disabilities as a CSR (Corporate Social Responsibility) from Pandora Production Thailand (PPT) on 27 November 2020 at APCD, Bangkok, Thailand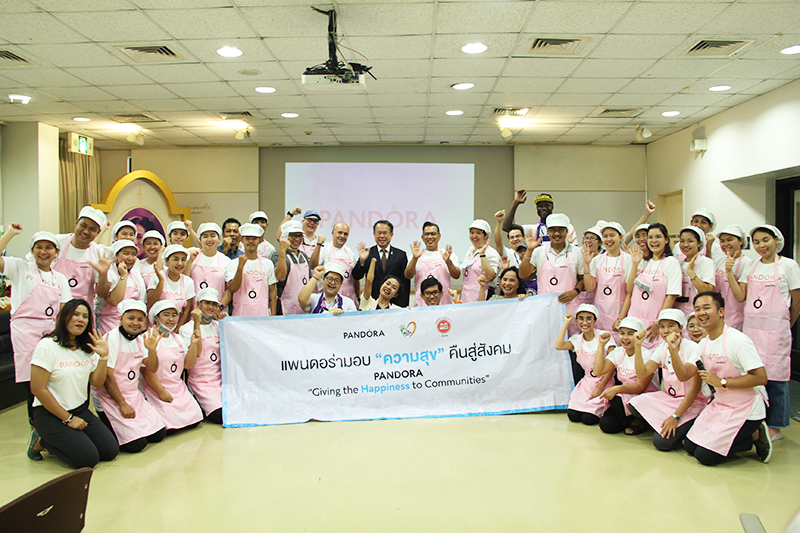 Group photo of 50 participants including staff, executive team leader from PPT, resource persons and APCD staff.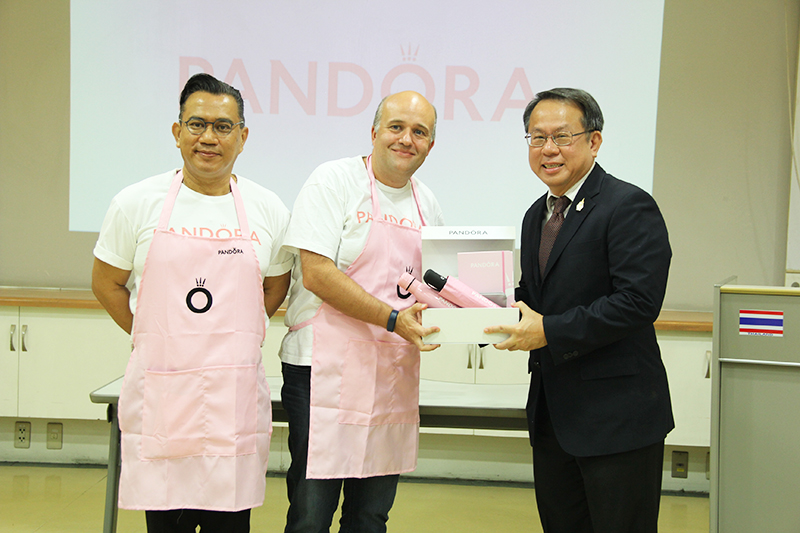 Board Management of Pandora Production Co., Ltd., Mr. Claus Rasmussen, Vice President, Human Resource & Communication and Mr. Jeerasage Puranasamriddhi, Chief Supply Officer & Managing Director to PPT, presented gifts to Mr. Piroon Laismit, APCD Executive Director, and his staff.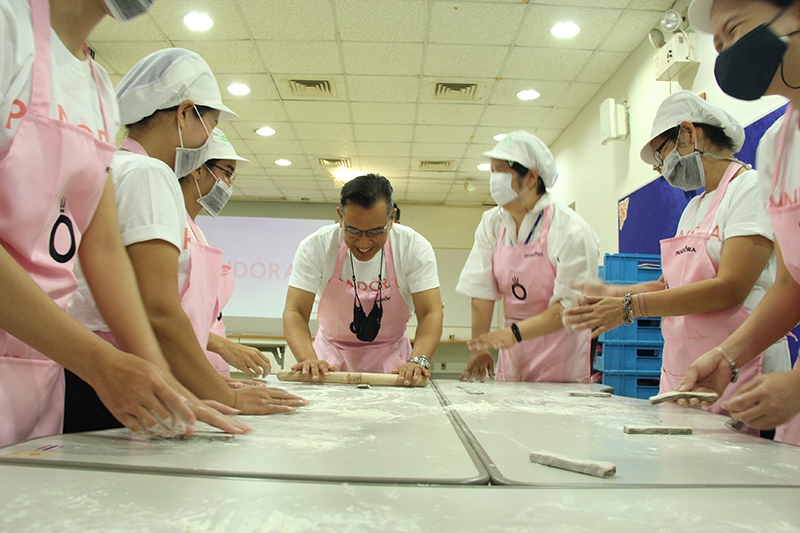 Mr. Jirasret Buranasumrit and staff learning to make bread with the help of 60+ Plus Bakery, and Chocolate Café bakery kitchen staff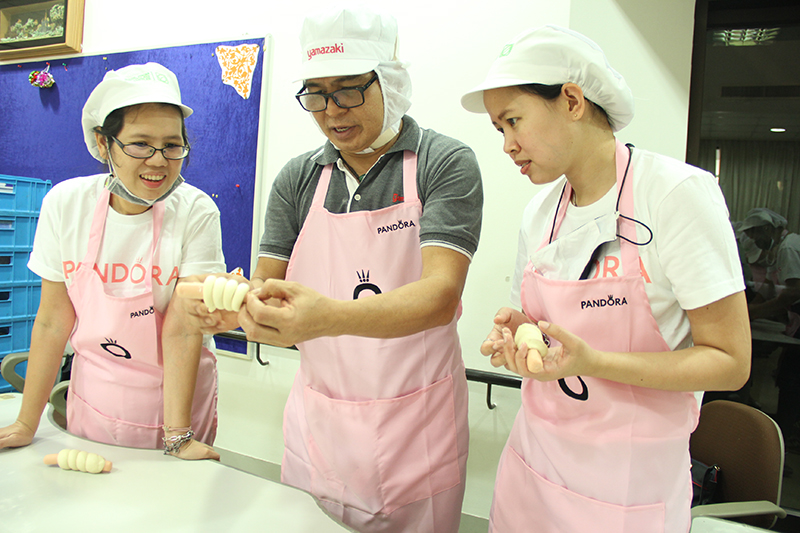 Mr. Patchara Promdee, bakery shop expert demonstrated how to make wiener rolls.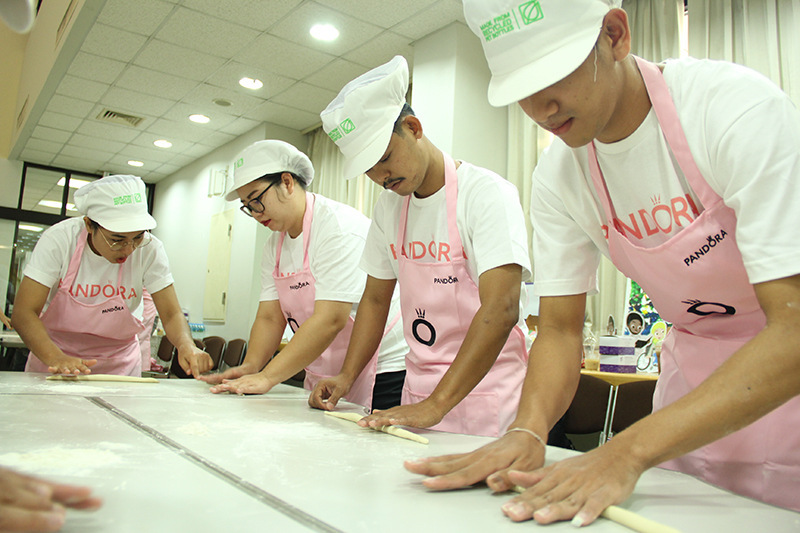 Participants paid attention making wiener rolls.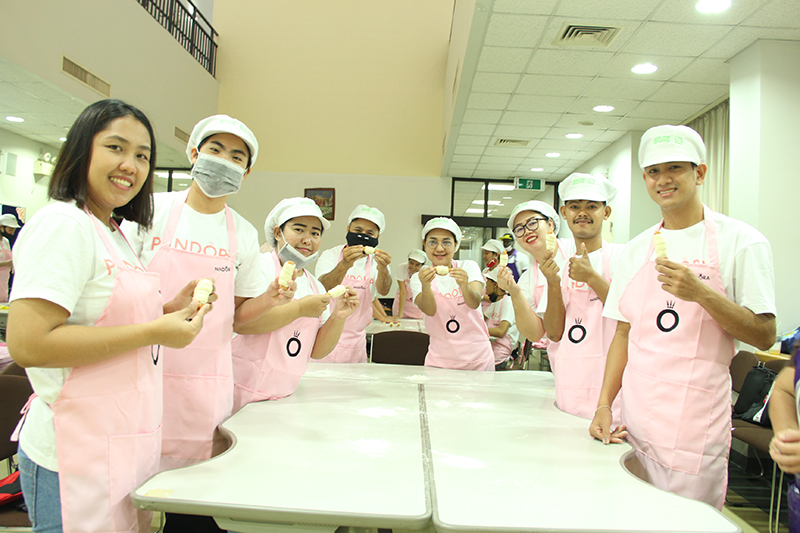 Participants who are hard of hearing were proud of their bakery craftmanship.