5th ASEAN Autism Network (AAN) Congress hosted by National Autism Society of Malaysia (NASOM) in cooperation with AAN, APCD, and London School Centre for Autism Awareness (LSCAA) on 14 December 2020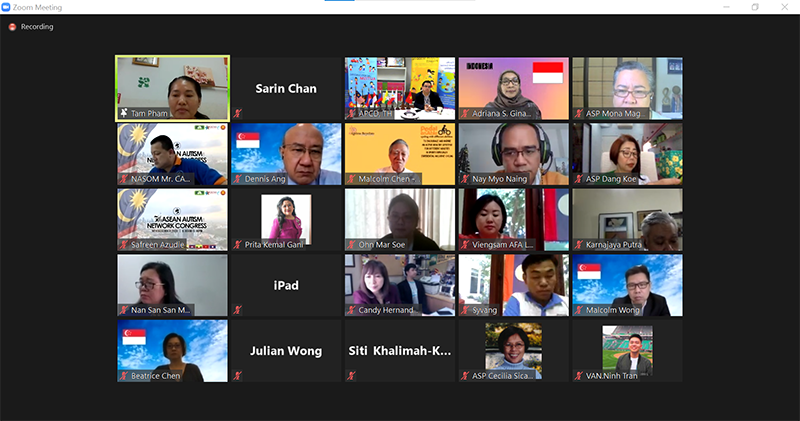 Thirty (30) participants from the autism community in ASEAN countries and Japan, including representatives from ASEAN Secretariat, Social Development Division-ESCAP, AAN Executive Board Members, AAN associated member, LSCAA, and APCD joined the first Virtual Congress.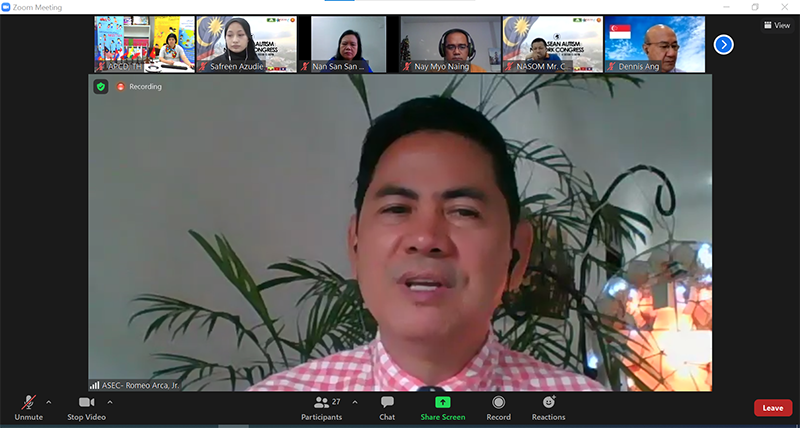 Speech of congratulations on the accreditation of AAN as entity association with ASEAN by Mr. Romeo Jr. Abad Arca, Assistant Director of Community Relation Division, Community Affairs Directorate, ASEAN Community & Corporate Affairs Department, ASEAN Secretariat.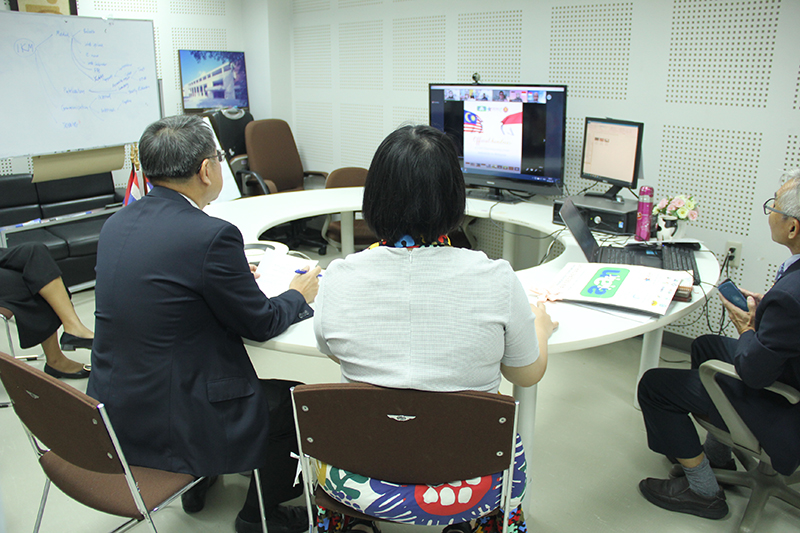 Official handover ceremony of AAN chairperson from Indonesia to Malaysia.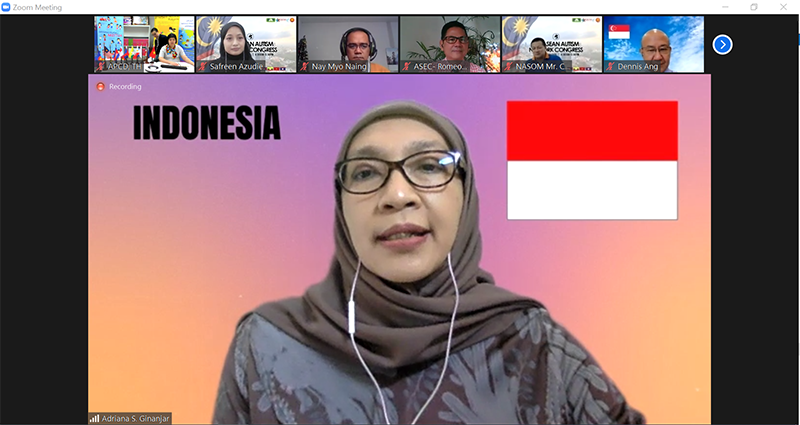 Farewell message by the former AAN chairperson (2018 - 2020), Dr. Adriana Ginanjar from Indonesia.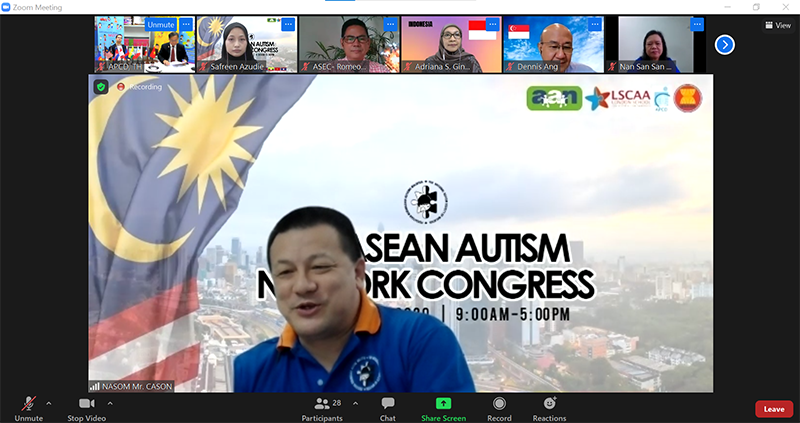 Commitment message by the new AAN chairperson (2020 - 2022), Mr. Cason Ong Tzsechun from Malaysia who is the new head of the Executive Committee.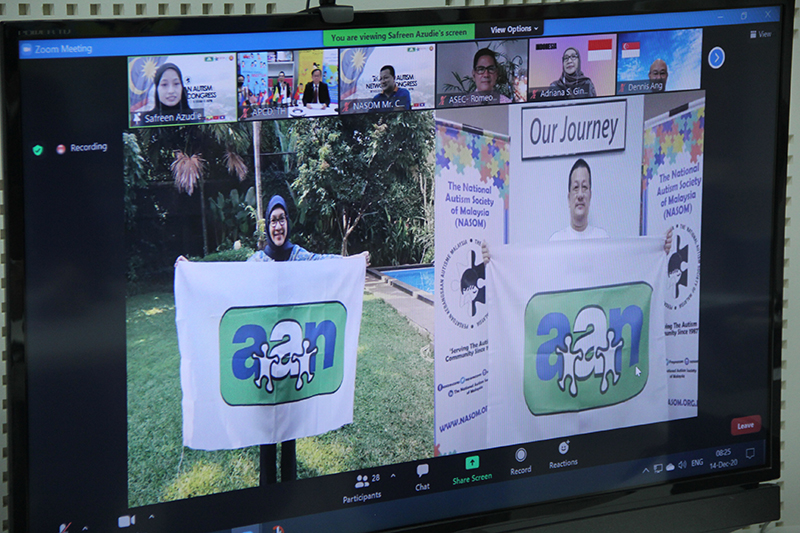 AAN flag and AAN leader's role at the official hand over of the AAN chairmanship from Indonesia to Malaysia.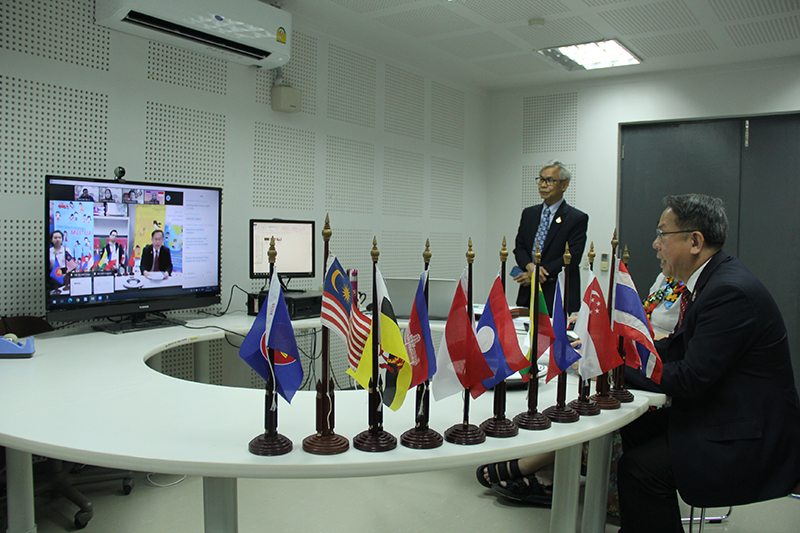 Mr. Piroon Laismit, APCD Executive Director and former AAN Secretary General, shared with the General Assembly how AAN 10 years' accomplishment managed by APCD working with AAN country members brought about more than 20 achievements to the ASEAN Autism Community and the world at large.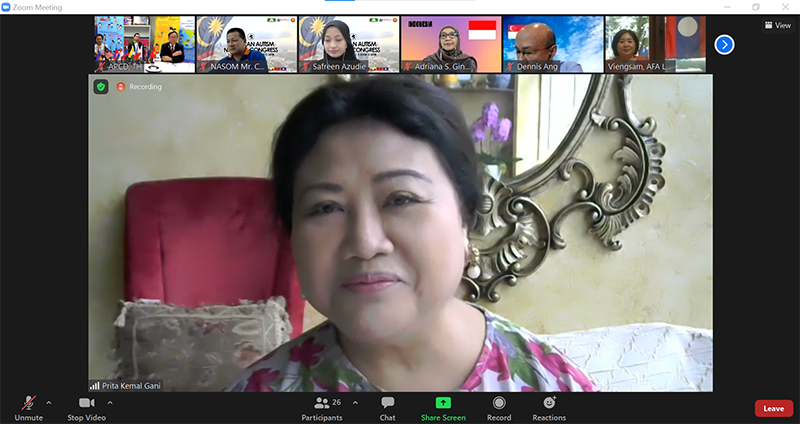 Ms. Prita Kemal Gani, new AAN Secretary General from LSCAA, committed to do her best in her AAN secretariat role to continue what APCD has accomplished.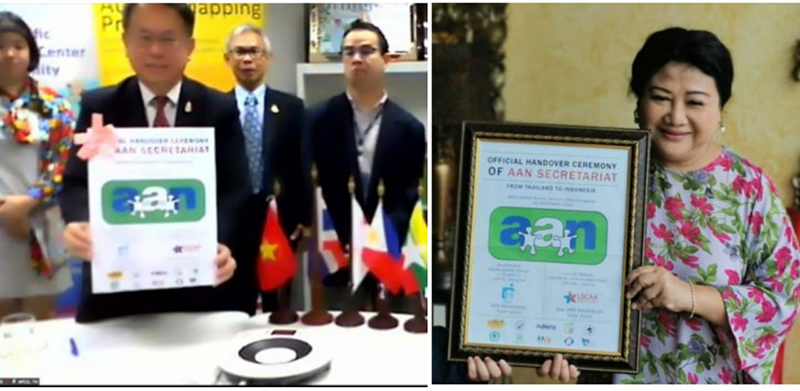 Official handover of AAN Secretariat from Thailand to Indonesia.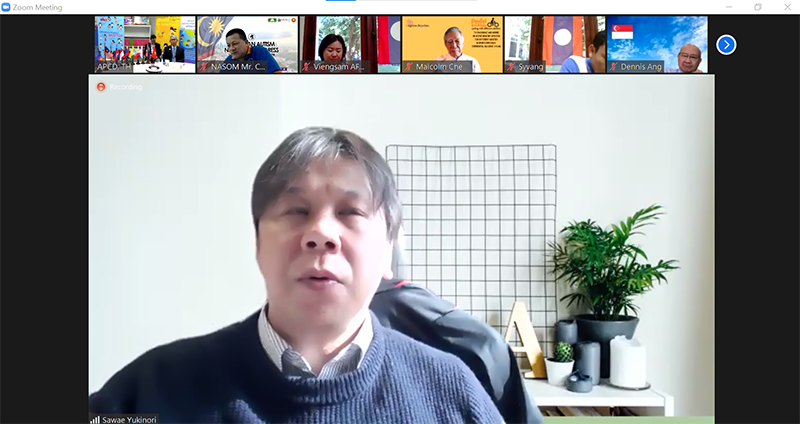 Dr. Sawae Yukinori, representative from Autism Society of Japan/ Associated member of AAN, shared experiences from Japan on project involvement with persons with special needs during COVID-19 pandemic.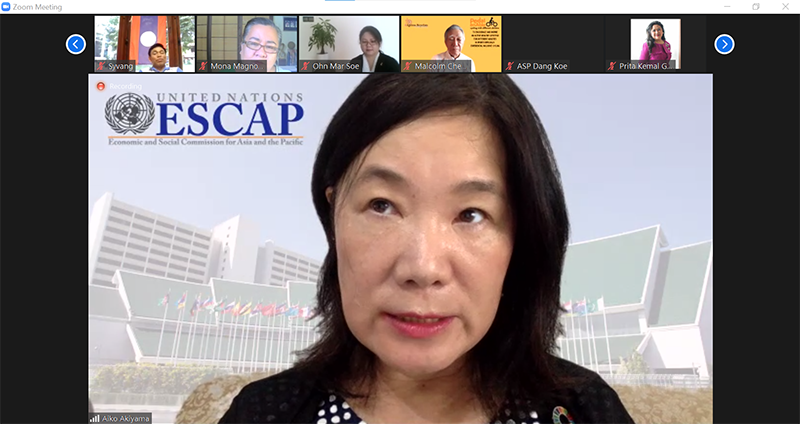 Ms. Aiko Akiyama, Representative from SDD-UNESCAP, encouraged AAN country members to exchange good practices on keeping children with special needs safe from COVID-19, and congratulated AAN on 10th anniversary achievements.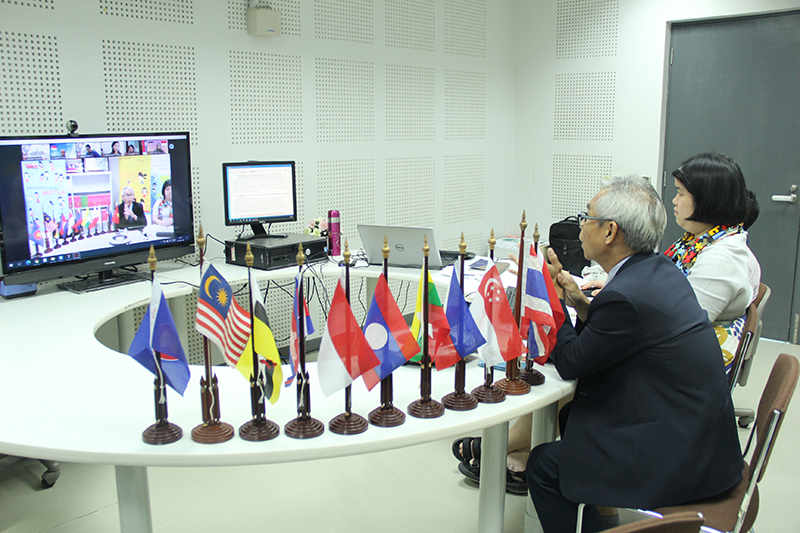 Mr. Somchai Rungsilp, APCD Community Development Department Manager and Former AAN Secretariat team, presented an outlook on ASEAN autism community for the next decade of AAN.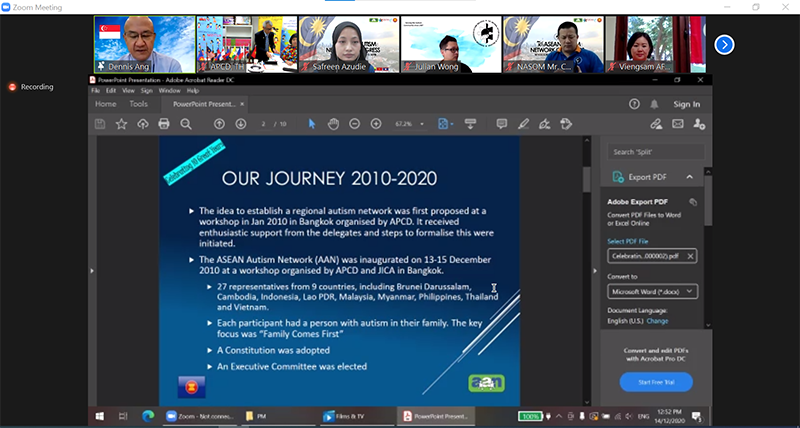 Background of AAN was presented by Mr. Dennis Aung, Chairperson of Fund Raising and Sponsorship Committee from Singapore, on exchanging on AAN's 10th anniversary.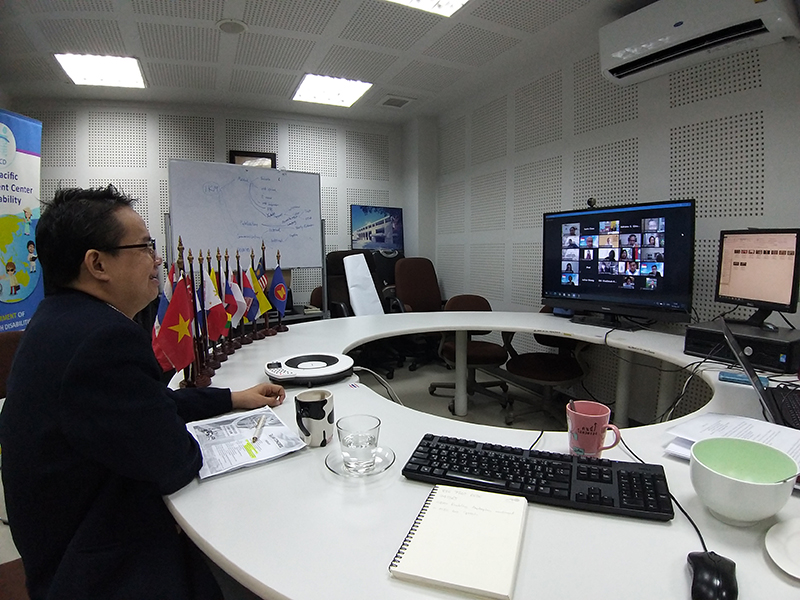 The main contents consist of 10th AAN anniversary, the formal as entity association with ASEAN official handover ceremony of AAN secretariat from Thailand to Indonesia, chairmanship handover ceremony to AAN country member in Malaysia, AAN forward to next decade and empowering Autism community in ASEAN to cope with COVID-19 pandemic.