APCD requested collaboration with ASEAN partners to implement the project "Empowering Parents Groups of Children with Special Needs on Physical Activities and Health Promotion to cope during COVID-19 in ASEAN Countries and Japan" under the Community Empow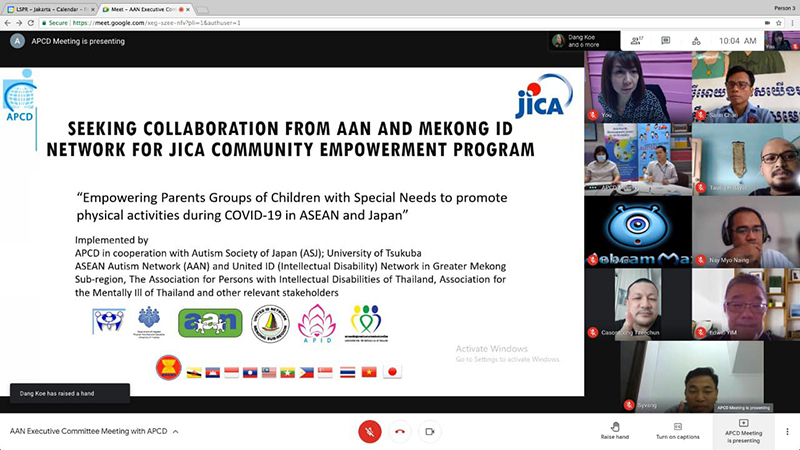 This Project intends to work closely with emerging groups such as ASEAN Autism Network (AAN), United ID (Intellectual Disability) Network in Greater Mekong Sub-region, and other associations for persons with psychosocial disabilities.
APCD explained the Project presentation included objectives, expected outcomes and activity plan to the partners.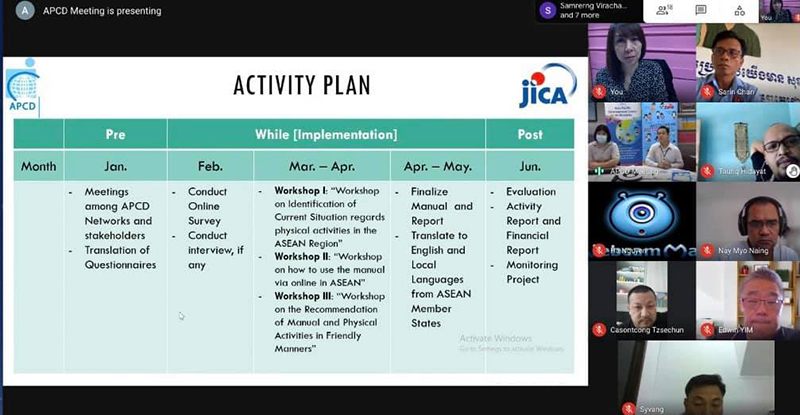 Project timeline implementation from January to July 2021 was displayed.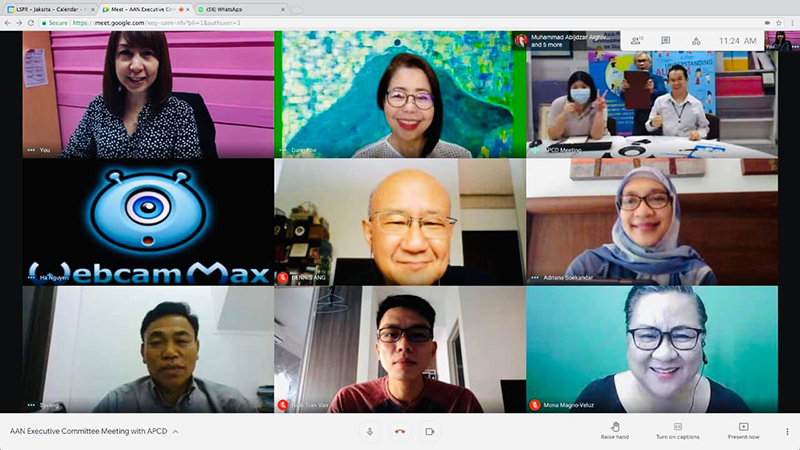 Q&A Session and several interesting feedbacks from the collaborators in ASEAN countries