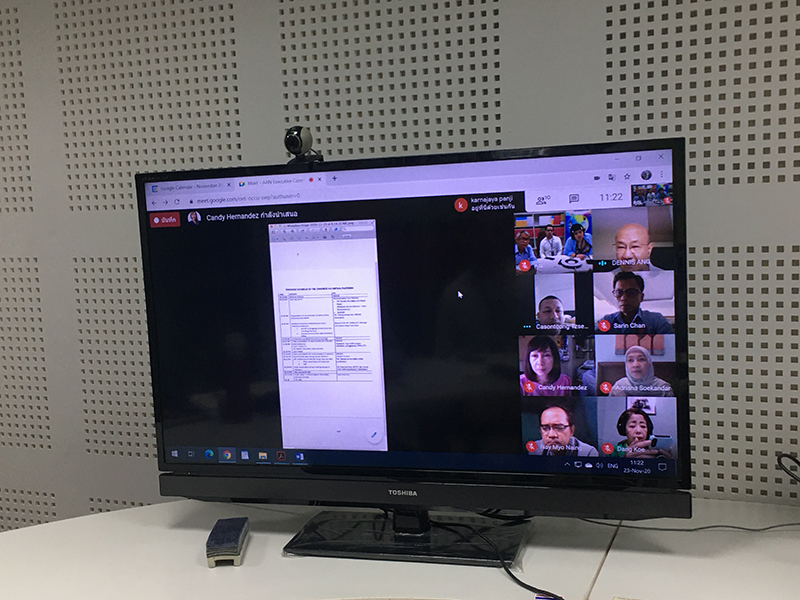 Opening remarks by Dr. Kasititorn Pooparadai, Senior Executive Vice President, Strategy and Management Unit, DEPA.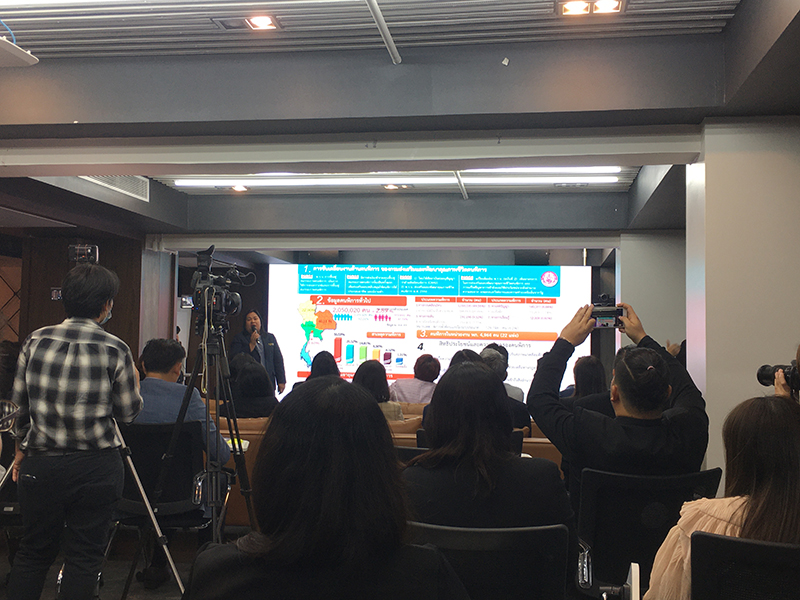 Updated Thai policies on disability were presented by the Director of Strategy and Planning, Ms. Saowaluck Vijit from the Department of Empowerment of Persons with Disabilities (DEP), Ministry of Social Development and Human Security (MSDHS).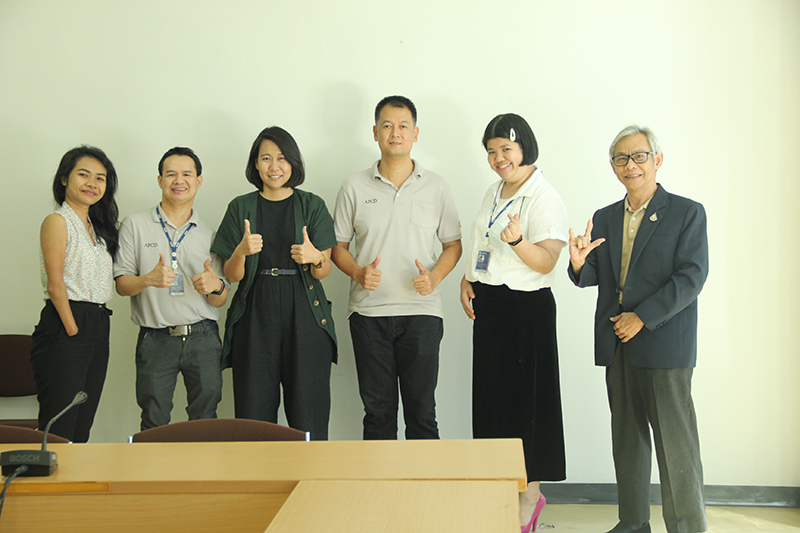 Group photo including representatives from DEPA, DEP, leaders with disabilities and business partners.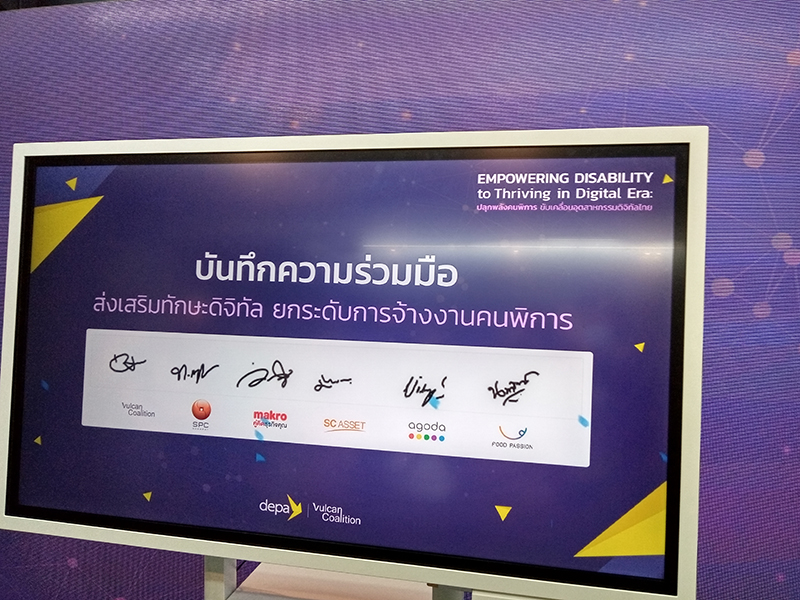 Digital signatures of representatives from DEPA, DEP and the leading firms in Thailand on the MoU to promote "Empowering Disability to Thriving in Digital Era".